Description
Whether measuring gas, liquids, or steam – choosing the right flow meter is decisive for productivity. Our portfolio contains the right flow-meter for every application and medium, with a variety of solutions suitable for measuring liquids, gases and steam in every industry.
Electromagnetic Flow Meters:
Electromagnetic flowmeters. The task of an electromagnetic flow meter from the SITRANS F M product family is to measure flow volume of electrically conducting fluids like such as water, chemicals, food and beverage, slurries, sludge, paper stock and mining slurries with magnetic particles.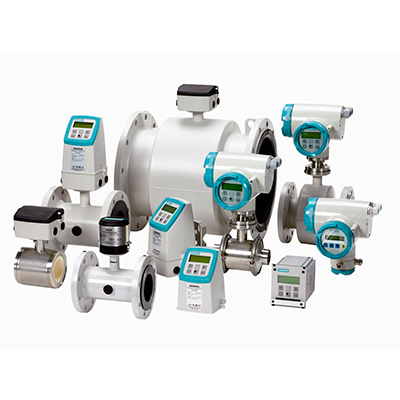 MASS Flow Meter:
The MASS Flow meter multivariable devices measure the direct mass flow rate of liquids and gases in almost any application. They deliver reliable and repea-table information on mass flow, volume flow, temperature, density, and concentration (e.g. Brix or Plato). Theyare available in sensor, transmitter, and flowmeter system versions. Fulfill requirements for high performance inOil & gas, chemical, food & beverage, pharmaceutical, and hydrocarbon applications.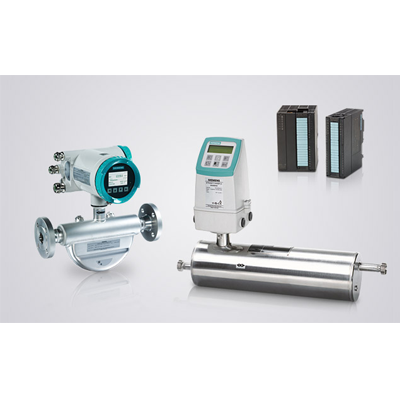 Ultrasonic Flowmeters:

Our ultrasonic flowmeters deliver extremely accurate results in a wide range of conductivities, viscosities,temperatures, densities and pressures. This makes them the optimal choice for measuring a variety of process industry applications.